Useful Links

Find a reliable trader on the Trading Standards
website

Dance floor hire from Dancefactors.
Met this guy at the Felbridge in East Grinstead
He goes all over the South and does some great floors!
Dark, Light, Sparkly etc. Click on Picture above.

Top class band leaning to the funkier jazzier side of things


Just found this online. Looks like just the job for keeping
track of all your wedding suppliers etc. Why not try it
and write a review? I'll publish it in my next blog if you do so
everyone else can benefit.



I Met Photographer Tristan Glinski at Goodwood Wedding Fayre.
Nice guy. I saw his brochure and it impressed me greatly. Therefore
I've included him here.

A very talented friend of mine who has been taking pictures for years and doing really well at it.
She took my first promotional pictures and I was very impressed. She branched out into wedding
photography a year or two ago and..well just click the logo and check out her site.
Right now she is offering to take pictures at your event and you only pay if you like them.
Like the sound of that? get in touch with her or myself and we'll sort it out.


Great venue near East Grinstead. Ideal for weddings and functions etc.
Very pretty setting near the Kingcote station on the Bluebell railway.
Love the internal lighting and swish decor in the main Barn.


Classy venue just up the road from me.
I've worked here many times over the years and I've seen
wedding coordinators come and go. The latest girl is called
Sarah and she's as lovely and personable as all the others
I've had the pleasure of working with.



Farbridge On the Sussex Downs north of Chichester.
The guy who set this place up (old converted farm buildings)is called John
Mickerson. He rang me up before he had it built and asked if I'd like to be
his resident DJ. I looked the place over, saw the potential and said yep!
Sadly this hasn't been the case as customers prefer to have control over
who deejays at their party. Never mind, I do have bookings there this year.
This place is drop-dead gorgeous in all aspects and even runs on a bio-digester
for the eco-aware of you. Accommodation is available and is very neat and modern.
Should I be on Commission or what?



Lodsworth. Lovely modern village hall with stage etc. just north
of the A272 between Midhurst and Petworth. Gorgeous
open and quiet part of the country for your party or reception etc.

Played here at Leconfield hall in beautiful Petworth
Nice venue right in the middle of town.


Sussex Hog Roast Company. The guy who runs this outfit is called David Blackford.
He is a lovely guy and I've worked with him twice now. As an ex qualified chef I
can tell you that his hygiene standards are impeccable and his food is perfect.
A solid thumbs up from someone who's seen his share of function food!


Here's a great company for your stag/hen night.
They are national in their activities but their local
office is in Brighton. Check out the funny story on the
stag testimonials page about the giant human rabbit.
I like the paparazzi treatment night. It sounds like a right
pose and great to watch. Feel like a star for at least one
night of your life!

Here's a classy beauty salon not far from me In Chichester.
Just the job for getting glammed up for your party! Go on ladies,
you know you want to...Not to mention "metroman"


engagement rings shop online for a wide selection of engagement rings and wedding jewellery from leading international designers at low internet prices and fast home delivery service - jewelleryboutiques.eu
Wedding Bands - For a full selection of wedding bands made with gold and platinum rings, visit Love Wedding Bands. We have a variety of wedding band styles in white, yellow and two tone gold designs.
Hey all you mothers hosting a kid's party!
Click on this link for food ideas that won't
promote ill health or perhaps more importantly:
crazy screaming and fighting from that sugar/carb
effect. You may want to try this even for adult
parties. No, not THAT type of Party!



For the environmentally aware amongst you. If you're tired of seeing plastic
plates and cutlery go in the bin after the bash, check these folks out. Normally
you pay stupid prices for eco products such as shampoo etc. but these people
aren't actually that bad.



Well not much description needed here eh?
I looked at the prices and they seems to start
at around £5 50ish a bottle so again not too bad.
As I posted this they were taking a break until the
new season but not too long I hope.



Well now! Let's not forget the food!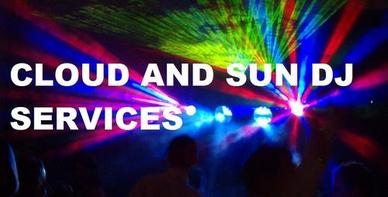 My company logo. Please use this If you need it to place
a link to my site from yours I am willing to swap links if
after looking at your site and talking to you I come to the
conclusion that you are a good company to do business
with. Please keep in mind that I try to keep these links relevant to the party/wedding industry.

Click on this wonderfully historical and quaint picture for
my latest song catalogue listed alphabetically by artist.
The list above was updated on 7th August 2018.
Note that I update my actual catalogue of songs and
music every week so if you can't see something current,
please ask, as I may well have it already.
Sometimes updates may take a few days to appear if done on
a bank holiday for example.





This is my disclaimer: Whilst every effort is made to only include upstat sites on this link page, Please don't hold me personally responsible for any possible bad service you may get from the above businesses. If however you do have a bad experience, Email me and let me know and I will keep records of what goes on. If anyone on here Is found to be consistently lacking in good ethics and service, they will be removed from my list and therefore this page. Thank you for your cooperation.
Mike Stryk.





Mobile Disco and Karaoke in the Exeter
and Devon area.

Concert tickets etc. in europe and America.
Based in Dubai and Abu Dhabi, BKP Music has been
established for 8 years and is the leading music, audio and
post-production specialist in the Middle East.

Welcome to Sing to the World - leading supplier of karaoke machines such as
karaoke players through to karaoke songs and general karaoke equipment!

Want a lovely wedding in Bali? Check out this girls site.

National company with local stag weekend adventures


Trifibre are Manufacturers and Suppliers of custom made Flight Cases