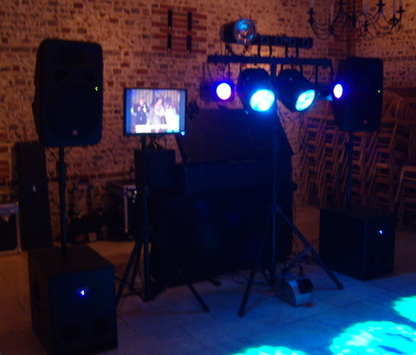 A fun item for your disco/reception is to have a slide show.
Here's how it works:
Your friends and family take pictures throughout the day on their phones/digital cameras. By the time I set up/arrive in the evening they'll have quite a few of pictures on their SD memory cards/phone memories.
I have a card reader/iphone/android connector, a separate lap top and a 22" monitor. They come to me and I read off the pictures. When we have a good load to go at, I create a slide show and run it during the evening beside the disco lighting for everyone to see. As more pictures appear I reload and add more pics to the show.
Also, if you have a CD rom or DVD on standard windows format I can do video on the same screen instead.
Of course you can include any youthful pictures of the bride and or groom etc. or stag night pics or whatever you like.
Only £40.00 to add this on as an extra to your package. See Booking information for other extra (sparkly) bits.
Happy snapping!
07976 409 141 (24 hour)
08008 815 147 (free from your landline)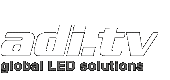 Description: ADI are one of the world's leading names in LED screen technology.
We offer some of the world's most innovative solutions for permanent installation
and hire, servicing some of the world's leading brands and events.