80's night with a couple of celebrities
Posted on
Hi all. Haven't posted for a while as this winter has been pretty quiet to tell the truth. Never mind. Had an 80's party on Saturday hosted By Stuart Duff from Megafan records for his wife Yolanda's birthday. I had to increase the size of the already large show to accomodate the main attraction Ben Volpeliere-Pierrot from 80's number 1 selling album band Curiosity Killed The Cat. Not that Ben is large physically, I mean I had to dig out the old CDN88's (twin CD player - one of the best in it's day) to play the backing tracks for the act. This made a large disco set up as you can see below: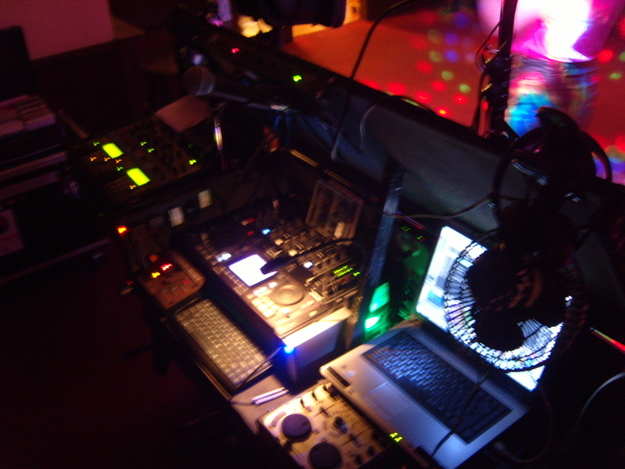 Ben sang well and got a great reaction from the ladies: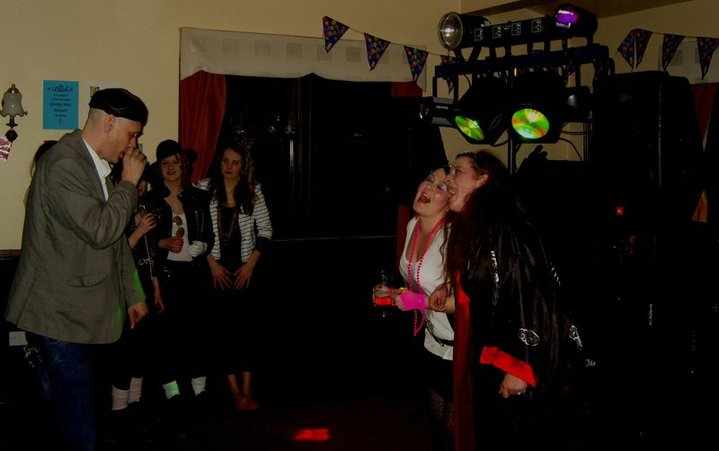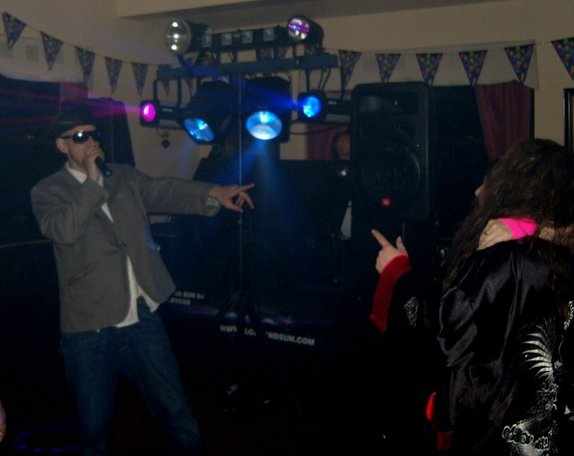 Also a really nice guy and a fellow Level 42 fan, so that means he can do no wrong in my book..
Also, at some point in the night, one of Stuarts other artists (he actually has Chaka Khan on his books amongst others!),Robbie Craig from 2 step garage act Artful Dodger sang "Woman Trouble" with his lady support vocalist joining in on the choruses. Wow! what a voice that bloke has..And his lady too! every bit as good. I must say although I loved Curiosity and bought their debut album on cassette, I had a special place in my heart for the Artful Dodger track. I was just starting out as a DJ early in the naughties when this track appeared on the scene. It never got a huge reaction on the dance floor at the time, but you know what? I loved it and I was behind the decks, so on it went gig after gig. I don't often make exceptions like that, but this song was funkeeeee!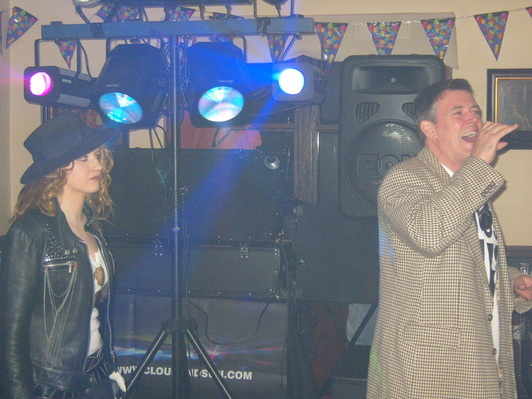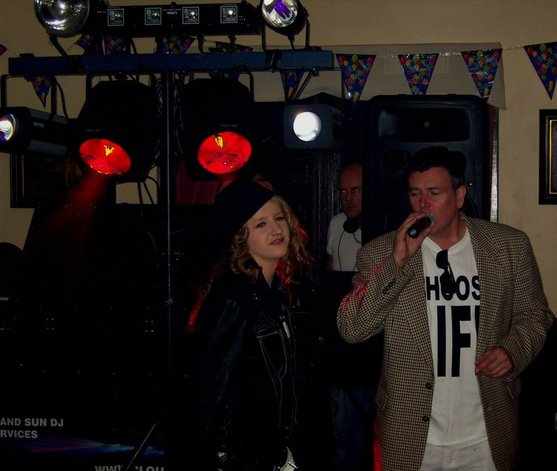 You can just see yours truly looking much more serious than I actually am as usual..

All in all a great night and Beckie I have to say got right into th idea and dressed for the part: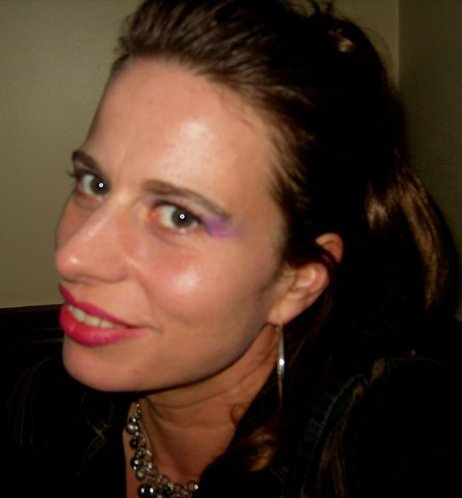 This picture doesn't do her look justice but it's the best I've got on this camera.
Well hope you enjoyed this blog at least a little as much as I enjoyed doing the show. Check out Stuart and Yolandas review
Ok see you next time and have a great week.
Cheers,
Mike.