My best Set up Ever
Posted on
Well finally after all these years of investment I have the best equipment set up ever.
This year and some of last year I ploughed money into replacing speakers with higher quality ones than ever when I went all out for Electrovoice subs and tops which have the added benefit of being lighter as well as punchier sounding and cleaner then the previous JBLs. Somewhere in amongst these upgrades I bought some Yamaha DXR 15" tops which make a very nice addition to a bigger set up and so are definately not wasted! I just got new replacement circuit boards for the JBLs which has the effect of stopping all the age crackle that I was getting - You could have them at a steady volume but there was no ajusting mid gig! Now smooth and clean like new again. Recycling at it's best, as they sit nicely in a six speaker set up as extra top (treble range).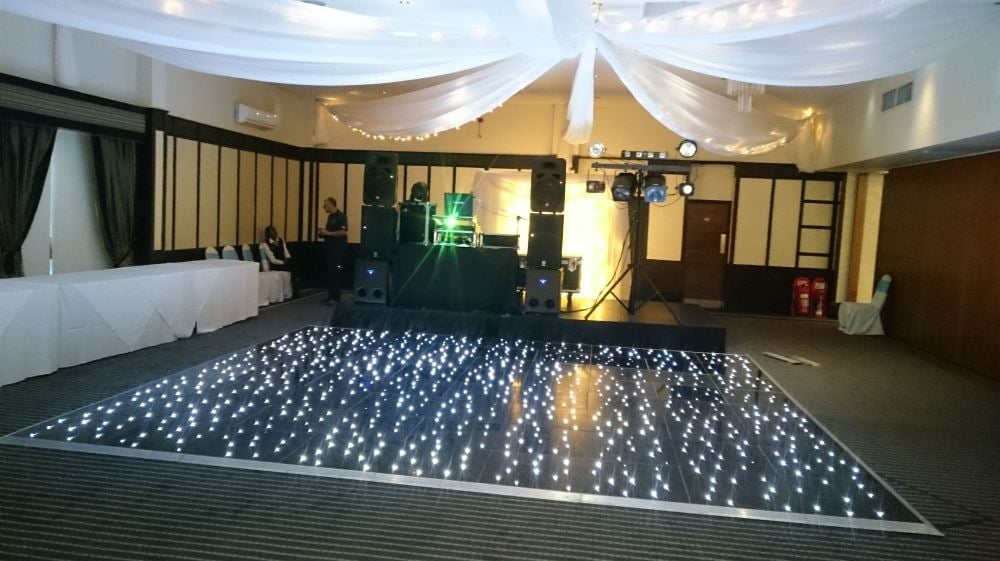 My most exciting puchase of late is the gigbar 2 from Chauvet. It used to take me 20 minutes to set up the lighting rig and to be honest I'd probably still be using that system now if it wern't for the fact that the special electric mounting bar wasn't seriously worn out from many years of gigging. Trouble was, they've stopped making the damn things and liquid metal (JB coldweld) repairs only hold lighting units up for so long before the weld fails and the units fall off. So the upshot is that I bought this new unit with all the same lighting effects including strobe, ultra violet, Moonflower (floor patterns) , Colourwash (for room colour) AND laser too all in and on the bar in miniture. Permanantly attached and brighter than the previous effects, it all fits into a guitar sized case and can be up and running in five minutes! I This tegether with the lighter speakers and more compact console means set up is much improved to what it was only a year or two ago.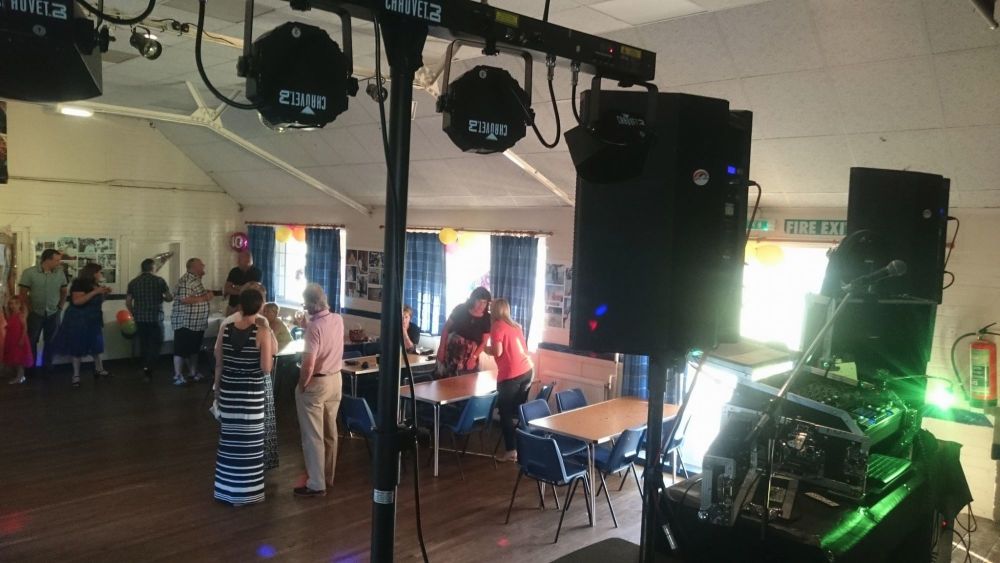 This means I enjoy gigs more than ever now, as there is less hassle getting in and out of venues and less time for staff and customers to wait for me at the end of the gig. Colours are brighter too which gives a different dimension to the performance.